VietNamNet Bridge – The condotel market on Phu Quoc, Vietnam's largest island, is becoming increasingly attractive to foreign investors because of its prime location in one of the hottest tourism paradises of Vietnam and the prestige of the developers behind them.
On March 8, a Boeing 787 of Swiss airline TUI Nordic, packed with Northern European tourists, landed safely at the Phu Quoc International Airport in the southern province of Kien Giang. The visitors started their winter vacation on the Pearl Island of Vietnam. A representative of the airline said that in the last months of 2016, TUI Nordic is going to have weekly flights to Phu Quoc Island.

Phu Quoc Condotel attractive to foreign investors
Besides being a popular destination for tourists from Russia, Singapore, Malaysia, and Thailand, Phu Quoc has recently started welcoming visitors from Europe. Many foreign airlines have recently opened routes and increased the frequency of flights to the island because the infrastructure for tourism has significantly upgraded, particularly accommodations. The marine tourism paradise of Vietnam is facing new opportunities, both tourism and resort property. This is the golden opportunity for real estate investors.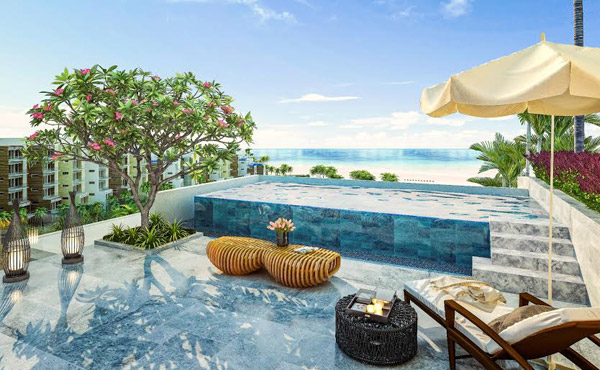 In addition to being a new attractive destination to foreign travelers, Phu Quoc is also luring the attention of the international real estate investors.
In early 2016, an event to introduce Sun Group's hospitality real estate in Singapore attracted representatives from more than 200 leading real estate companies. Mr. Leong Boon Hoe, managing director of CBRE Singapore, said that three factors making hospitality real estate in Vietnam attractive to Singaporean investors are their competitive prices, good location, and the prestige of the developers.
In Singapore, a three-bedroom condotel is priced between $500,000 and $840,000 while a similar condotel in Phu Quoc Island, Vietnam only costs about 25 percent of that. It is also one of the reasons for Singaporean investors to quickly choose the Condotels with beautiful locations on the Pearl Island.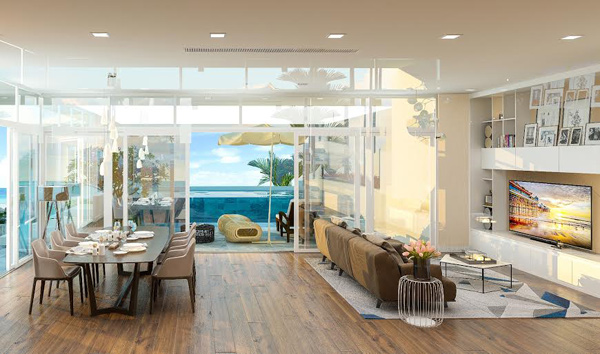 "Singaporeans regularly travel to Southeast Asian countries. They rented apartments cost tens of thousands of dollars a month for vacation. And they are willing to spend extra money to own a coastal condotel," a Singaporean investor said.
Not only Singapore, Phu Quoc Island is also attracting strong interest of other foreign investors. Jonathan Tizzard, Director of Research and Valuation of Cushman & Wakefield said, the profit outlook of Vietnam's coastal resort property is enticing many investors. Phu Quoc is of primary concern, followed by Da Nang, Vung Tau ... ,especially with the newly emerging Condotel segment in Vietnam.

Domestic investors also take the opportunity
As a new product in Vietnam in the past few years, the segment of condotels (apartment and hotel combination) is a traditional resort property product on the international market. The effectiveness of Condotel has been proven in the regional and international resort property market such as Singapore, Boracay (the Philippines), Bali (Indonesia), Sydney (Australia) ... with increasing value.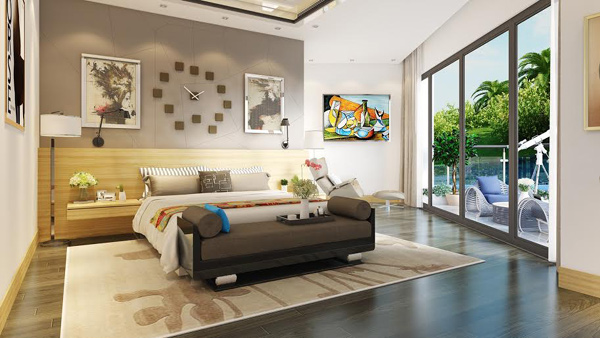 Condotels were hot in Vietnam five years ago, when investors raced to get their hands on condotels from international projects, such as Hyatt Regency and Azura in Danang. At that time, the price was up to $4,500 per square metre. At the end of 2015 condotels made a comeback with Sun Group's Condotel Premier Residences Phu Quoc Emerald Bay project, and judging by the warm welcome of the market, one can say that condotels have not lost their shine.
According to the Sun Group Real Estate Center (project developer), after learning about customer needs and examining the sustainability of this model in the international market, Sun Group has re-established the Condotel model up to international standards in Vietnam.
What are the international standards? Sun Group's condotels are within the resort and close to the seaside. The building density is 30 percent, while the remaining 70 percent is reserved for green space and 5-star amenities. The developer commits a profit of at least 9 percent per year for nine years, and the owner of the condotel gets 135 nights in their estate or a comparable accommodation for these nine years.
Not only Sun Group, but also many real estate companies, such as Vingroup and LDG Group, are seeing big opportunities in the condotel segment. With individual investors, the attraction of Condotel comes from the advantages of price, location, profit and the timeshare program...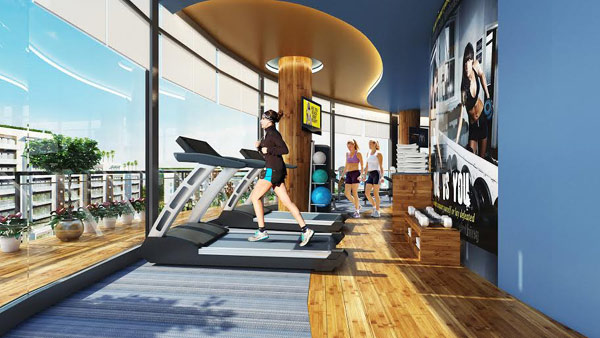 Condotels are also an attractive choice compared to other investment options. If one buys a condo in the city, one remains hard-pressed to think of ways to earn a profit. In case of a condotel, the developer commits a fixed profit. Sometimes the profit one makes is even higher than the committed rate. It could reach 15 percent per year or higher if the condotels are managed by internationally renowned hotel companies.
In particular, the appeal of Condotels also comes from the price. With the capital equivalent to investment in apartments in big cities, the investment opportunities in condotels open to a lot of people, not only the rich as the other types of resort property.
With the spectacular return to the resort property market of Vietnam, Condotel promises to boom in 2016.